So it's all over. O.V.E.R. It was a big push right to the end, but somehow I finished (mostly). The final review was very insightful and the jury fully bought into the project, always a plus. The discussion mostly focused on how the project could be expanded, particularly how the structures built here could then create a new urban structure for the west Baltimore community. Below are the final...
The setup is also great for meeting potential... →
So I just discovered this business from NYC called General Assembly (thanks Mario!). My goal is for my thesis project to emulate this, but on steroids.
"Basically, freeways don't belong in cities." →
For the record, I am not a New Urbanist and they would hate my project. 
We're famous →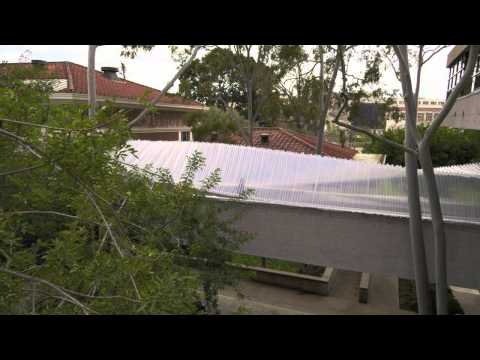 Top Fuel
As I alluded to in my last entry, I recently spent about a week participating in a workshop at USC called Top Fuel. It was a week long design-build workshop, focusing on pneumatic structures, i.e. structures supported by air. We were led by Thomas Auer from Transsolar KlimaEngineering, and Achim Menges from the Institute of Computational Design at Stuttgart University. They are both very awesome...
37 Days
Turn in for my degree project is 37 days. I just checked. Twice actually. Because it can't possibly be that soon. I feel like I've been working on this project for years, so the fact that it's due in a little more than a month is incomprehensible. I still remember the first time I saw the Highway to Nowhere, the summer of 2008, driving to my first day working with/for/at the...
In the past fifty years, tens of thousands or... →
Where was this when I was writing my thesis paper? 
The lack of resources is no longer an excuse not... →
Tactical Urbanism. What a great title. 
Re-Occupy Main Street. →
Sometimes Baltimore has really great ideas.  Also, I refuse to be cynical about the world "Occupy" and all it has come to mean in our culture. 
We're all I Love Lucy on a great assembly line of... →
Ian Pollock, a media arts professor at several Bay... →
"We are in the epoch of simultaneity: we are in the epoch of juxtaposition, the..."
– Michel Foucault, Heterotopias
"Stop the complaining—and join the revolution of... →
Introduction
Hello, My name is Aaron (AJ) Benjamin and I am an undergraduate student at USC School of Architecture. This blog is to document my independent degree project. I have decided to propose a revisioning of the Highway-to-Nowhere (more formally the Franklin-Mulberry Corridor) in west Baltimore. My reasoning for this blog is twofold. 1. Everyone I have ever met who has spent any time in west Baltimore...